@.com 6ft HDMI Cable On Clearance
October 8, 2018
profiretv-admin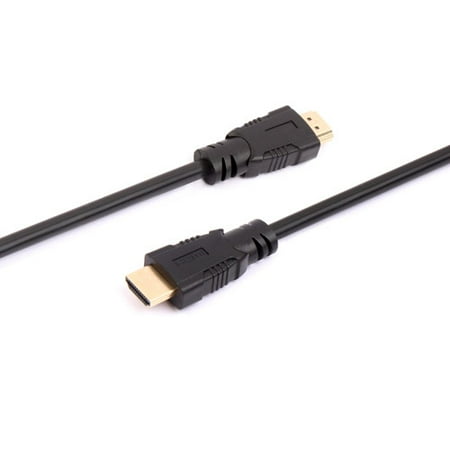 Price: $5.99 - $2.21






High-Speed HDMI Cable with Ethernet, 6′:
Supports 3D, Ethernet channel and Audio Return.
High resolutions, supports 4K, 1440p, 1080p, 1080i, 720p, 480p and 480i resolutions.
HDMI cable with Ethernet works with all HDTVs, Blu-ray players, Xbox One, Xbox 360, PS4, PS3 and other HDMI devices.
High-speed, single-link bandwidth from 165MHz (4.95Gbps) to 340MHz (10.2Gbps).
6′ HDMI cable supports HD Dolby 7.1 and DTS-HD Master Audio
High frame rate, higher refresh rates (up to 240Hz) for smoother motion.
Deep Color, from 24-bit up to 30-bit, 36-bit, 48-bit color depths.
Broader color space, supports digital still camera (DSC).
Cable Length: 6′.
Color: black.
Related posts