Benefits of Urban forests
June 2, 2018
profiretv-admin
Benefits of Urban forests
Planting trees in the neighborhood is really one of the best things we can do for the local environment. It is evident that the trees not only add beauty to the environment, but they offer enormous benefits.
Besides producing fresh oxygen and removing surrounding carbon dioxide and contaminants from air, trees have many other social, economic and environmental advantages too.
Here's why you should consider planting trees in your neighborhood!
 
Environmental benefits
Trees can be considered as the lungs of our planet. They are able to breathe in carbon dioxide and breathe out oxygen. They also provide habitat for birds and other wildlife. Trees also help to reduce ozone levels in urban areas.
Furthermore, trees reduce urban runoff and erosion by storing water and breaking the force of rain as it falls. 
Trees absorb sound and reduce noise pollution. They also shade asphalt and reduce the effect which is known as heat island effect. Trees improve our air quality by filtering harmful dust and pollutants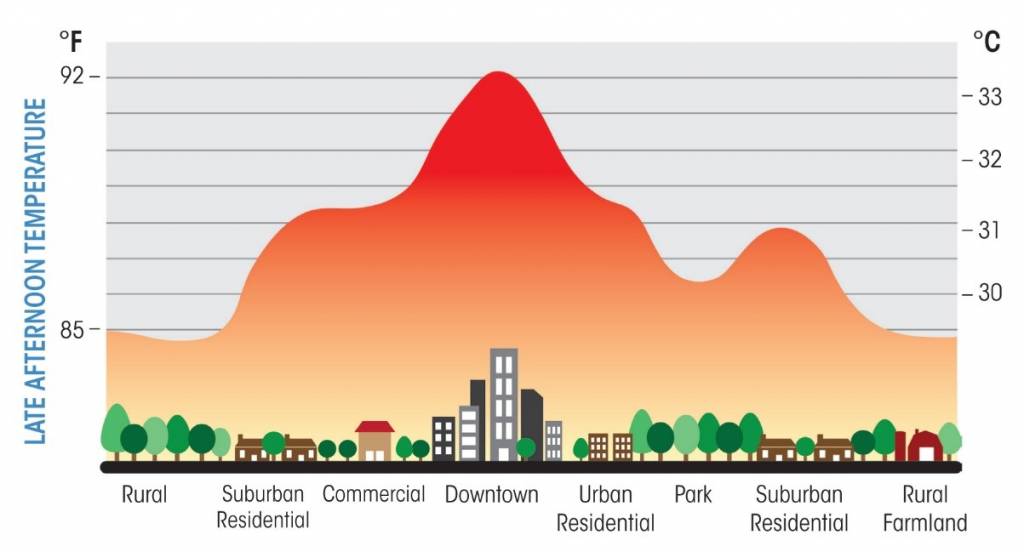 This images shows the difference in temperature in the city compared to urban and rural areas
 
Social benefits
Science has proven that being around trees makes a person feel better, as shown by numerous psychological studies. They are a great way to improve the mental and physical health of people.
According to conducted research, children who suffer from attention deficit hyperactivity disorder (ADHD) can benefit from the presence of trees and other greenery as such environments exude a sense of calmness. 
Just make sure that the planted trees are properly maintained. Getting a professional to carrying out tree pruning anually by 10-20% of foliage will suffice in keeping them tip top. 
Trees are often planted as living memorials or reminders of loved ones. Studies have shown that house patients tend to recover more quickly in green spaces than the patients in hospital rooms.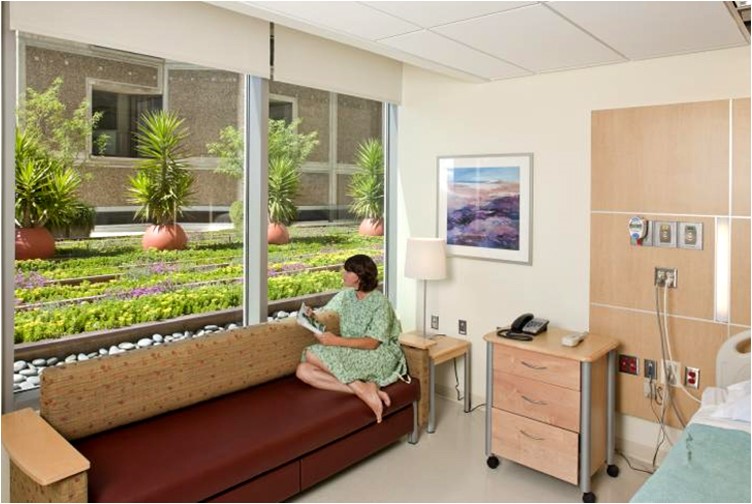 Economic benefits
Planting trees can also help with cooling homes in summer, reducing the overall cooling costs due to the usage of electricity. During winter, trees act as windbreaks for homes and also help save heating costs. The overall microclimate of the neighborhood improves due to the presence of trees.
 
Communal benefits
Trees lining streets have a traffic calming effect as traffic can move slowly and safely. Trees can be placed to block unwanted views and noise from the roads and streets. Furthermore, trees can complement the architecture and design of buildings if planted and maintained properly.
Trees also offer kids from the entire neighborhood a place to play under. They offer shade to people during summer.
The other benefits of planting trees in your neighborhood include:
• Trees save water: The shade from trees slows water evaporation from thirsty lawns. As trees transpire they increase atmospheric moisture in the environment.
• Trees protect from ultra violet rays: Trees reduce UV exposure by up to 50%, thus providing protection from ultraviolet rays that are one of the major causes of skin cancer. 
• Trees provide food: Trees provide delicious fruits which are healthy for human beings. Apart from this, they provide food to the birds and wildlife too.
• Trees increase property value: The beauty of well-planted trees increases the value of the property as well as the surrounding streets.
If you're wondering about the type of trees to plan in your neighborhood, hiring an arborist can provide you with the information you require. Furthermore, they can also deal with tasks such as tree pruning and even tree removal to ensure your neighborhood's trees continue to be looked after.
 
Conclusion
When studying all of the above, trying to live in a city without trees and more importantly a well maintained urban forest just does not bare to think about.
/**
* RECOMMENDED CONFIGURATION VARIABLES: EDIT AND UNCOMMENT THE SECTION BELOW TO INSERT DYNAMIC VALUES FROM YOUR PLATFORM OR CMS.
* LEARN WHY DEFINING THESE VARIABLES IS IMPORTANT: https://disqus.com/admin/universalcode/#configuration-variables
*/
/*
var disqus_config = function () {
this.page.url = https://www.articlecube.com/home-improvement/feed; // Replace PAGE_URL with your page's canonical URL variable
this.page.identifier = https://www.articlecube.com/home-improvement/feed; // Replace PAGE_IDENTIFIER with your page's unique identifier variable
};
*/
(function() { // DON'T EDIT BELOW THIS LINE
var d = document, s = d.createElement('script');
s.src = "http://articlecube.disqus.com/embed.js";
s.setAttribute('data-timestamp', +new Date());
(d.head || d.body).appendChild(s);
})();
Please enable JavaScript to view the comments powered by Disqus.